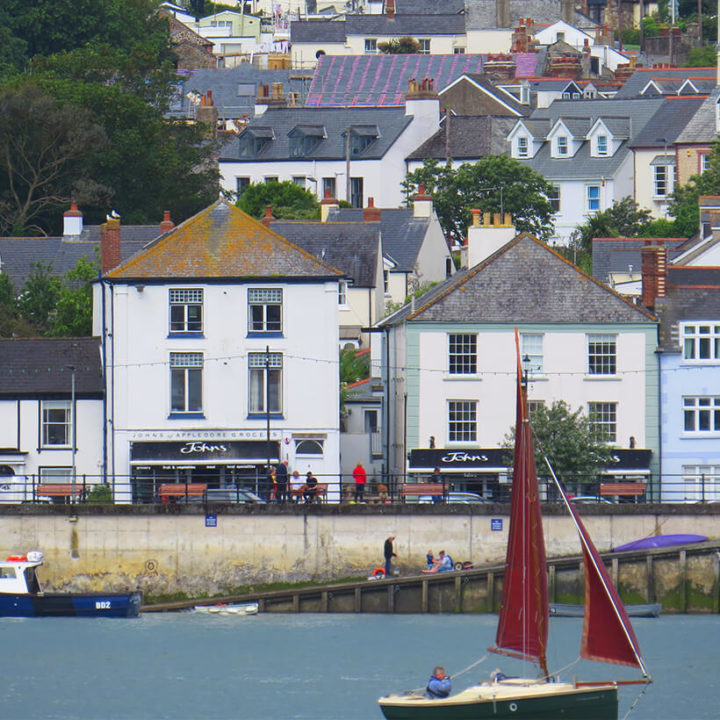 Appledore Grocers – proudly different
Johns of Appledore Grocery Store is not your typical convenience shop. As an independent grocery shop, our aim is to offer a totally different kind of shopping experience…
At Johns, we source the best in fresh, local produce and that's appreciated by locals, day visitors and holiday-makers alike. From fruit, vegetables, butchery, fish and dairy, to store cupboard and household essentials, we offer a wide choice of value and household brands, as well as artisan and gourmet goods.
Seasonality is of great importance to us. This summer, local residents and those visiting Appledore on holiday are enjoying our crab baguettes, local strawberries and fresh Devon clotted cream. Crabbing on Appledore quay is a popular thing to do for families with children too. Being situated directly opposite one of the best crabbing spots, we naturally stock all you could need".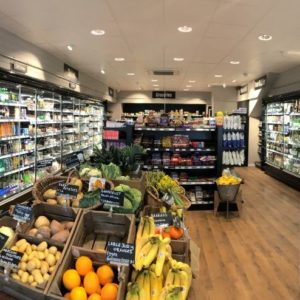 A Devon foodie emporium.
Despite the iconic shopfront, it would be easy to underestimate the emporium of food goods and gifts that fill our shelves from floor to ceiling in Appledore grocery store and our neighbouring deli and cafe. Quick meal solutions are a saviour to those on self-catering holidays in Appledore, including those following vegan, plant-based, organic and gluten free diets. A wide collection of specialist, local and branded wines, beers and lagers are ready on chill too.
Those yet to discover Johns of Appledore will easily find us on the seafront; a modern, spacious family grocers that beats the supermarkets hands-down on choice and competitive on price, whilst offering a traditionally warm welcome. It's why we've scooped multiple awards, including UK retailer of the year! Thank you as always to our loyal supporters.
So, what's trending right now?
We love the diversity of our customers, and there's always so much going on during the summer. Our phenomenal gin wall is proving a huge success. Customers can try before they buy, and attend our popular free gin-tasting events.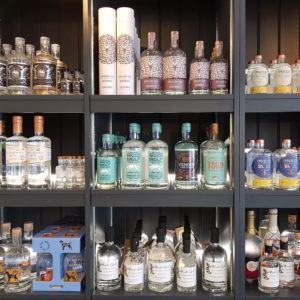 We also continue to do well with staple ingredients for those who enjoy cooking; we know that's important to our local residents, but it's equally valued by those on Appledore self-catering holidays, when cooking should be a pleasure – and that starts with the shopping experience!
Our team members have always taken pride in sharing their knowledge of our products, and we're increasingly sharing tips of the local area and for family days out near Instow too. The Instow – Appledore ferry boat service is a great support to both the villages and for historical family reasons means a lot to us.
With the Post Office inside the local food shop, cashback available, disabled parking and dog-water at the ready, Johns of Appledore is open every day from 8am. Being able to #shoplocal and #supportlocal, whether as a local resident or holiday visitor, has never been tastier or more convenient!
Psst…if you haven't yet heard about our new pre-filled picnic hampers, be sure to pop into store to find out more, check out our social media or your August Johns e-newsletter. They're going down a treat!